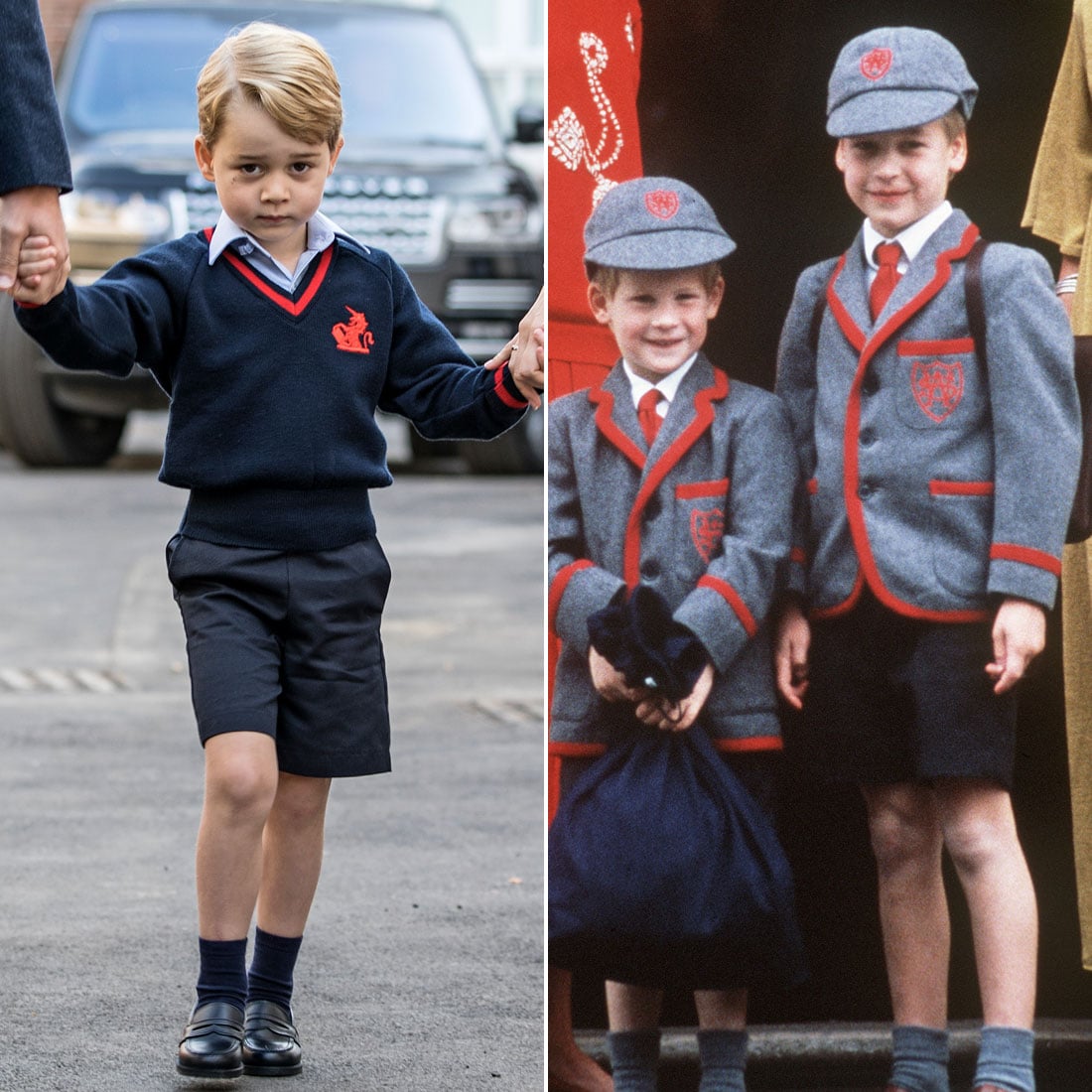 Image Source: Getty/WPA Pool/Anwar Hussein
Prince George marked a major milestone on Thursday when he attended his first day of preparatory school! The 4-year-old royal looked adorably nervous as he made his way to Thomas's Battersea School in London. While his dad, Prince William, held his hand and guided him inside the school before the day started, his mom, Kate Middleton, was unable to attend. The Duchess of Cambridge is expecting her third child with William, and she's once again suffering from hyperemesis gravidarum, the intense nausea and vomiting that also plagued her during her first two pregnancies with Prince George and Princess Charlotte.
Despite George's first day being a father-son outing, we couldn't help but be reminded of William's first days at Wetherby Preparatory School in 1987 and 1989. Princess Diana was the one who held William's hand and escorted him to his first day, and his uniform was also almost identical to the one George wears now. While George seemed apprehensive about meeting his teachers and starting school, William was totally relaxed and excited on his first day, smiling for photographers before hitting the books. See side-by-side photos of William's and George's first days of school!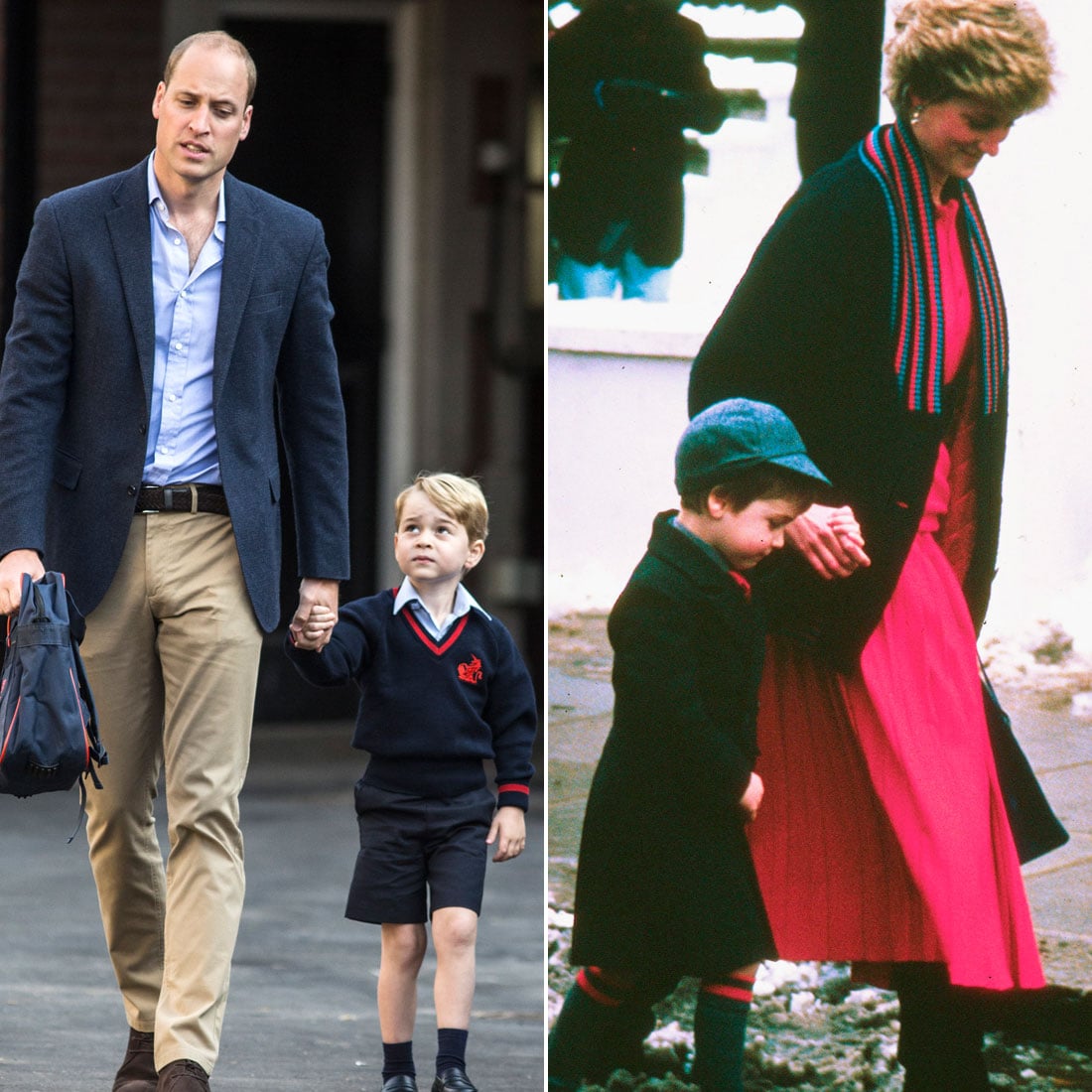 Image Source: Getty/WPA Pool/Anwar Hussein